The Bandit is a weapon of defence, authorized to protect properties and assets.
Private and commercial buildings are equipped with an alarm system to detect a possible burglary by
notification to a monitoring centre or Police Control Room.

Although the notifications are instant, attendance by the appropriate authorities takes a
considerable amount of time, providing criminals with a 'window of opportunity' to both complete
their intended crime and get away without being apprehended.

The Bandit fog generator provides an instant solution to this problem. In a few seconds from when
an intruder is detected, the ejected fog deprives the intruder of their sense of sight and orientation!

This kind of sensory deprivation is possibly the most effective burglary deterrent system, the fog can
take up to 30 minutes to evaporate but leaves no residue.

The Bandit can fill the area you want to protect in less than a few seconds and reducing the visibility
level to less than 30cm.

Product Features:
Speed
Protects an entire room in just a few seconds
Delivers 28 cubic metres of fog per second
Projects the fog 6 metres in the first 2 seconds alone
One unit can protect areas ranging from 50 to 500 cubic metres
Reaction time just 0.1 of a second to deliver fog at full power instantly!
Density
Eye to object visibility is less than 30 cm
Fog is completely harmless and safe to use in any environment.
High Reliability, low running costs
Outstanding reliability from solid state electronics and robust, high quality casing and components
Continuous self-diagnostic process reports system status changes immediately
Very low maintenance and running costs (the clean filled and hermetically sealed fluid cartridge has a 4 year no-maintenance life span)
Engineer callouts are not required after every activation – 1 fluid cartridge can provide up to 25 activations* (*dependent on room size).
The Fog Bandit has a 15+ years expected lifespan.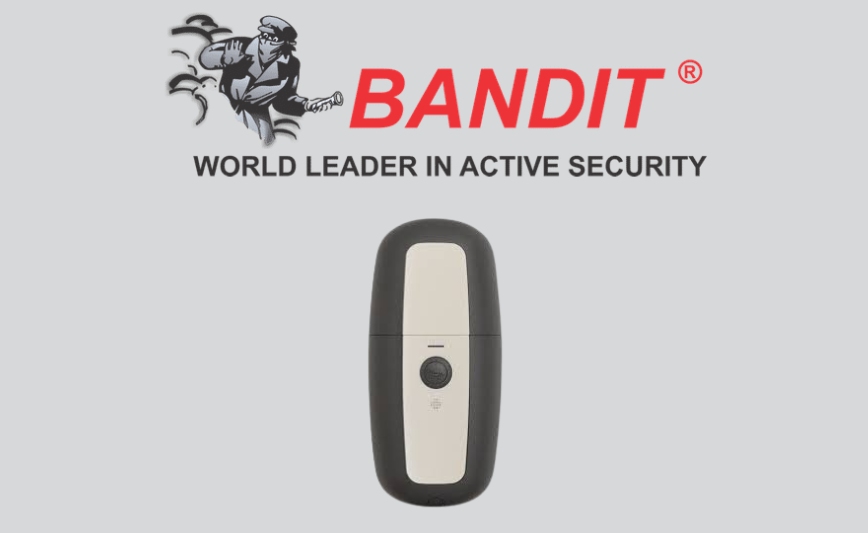 Bandit 320 (various orientation options available)

A new compact and immensely versatile Fog Bandit product designed for smaller environments,
both commercial and domestic, yet not compromising on the performance and reliability of the Fog
Bandit 240 product portfolio.

Features
Totally dustproof, maintenance free design
Uses compact hermitically sealed, patented cartridges, these are room-size specific to
deliver maximum protection without residue. Various sizes of fog cartridges are availableand after use cartridges are easily replaced and empties are disposable as normal household/business waste.
Bandit 320 systems are verified to fully comply with the EN50131-8 European Standard.
Patented on-board electronics perform 24/7 system diagnostics.
Can be oriented in any position (wall, ceiling or floor).
FULL SPECIFICATION AVAILABLE ON REQUEST
Applications
The new Bandit 320 can be mounted in any orientation desired, whether wall, ceiling or low-level
mounting. The 320 will operate effectively in any of these positions.

Specifications
Part No: 320 01 001
Dimensions: 197mm(w) x 410mm(h) x 145mm(d)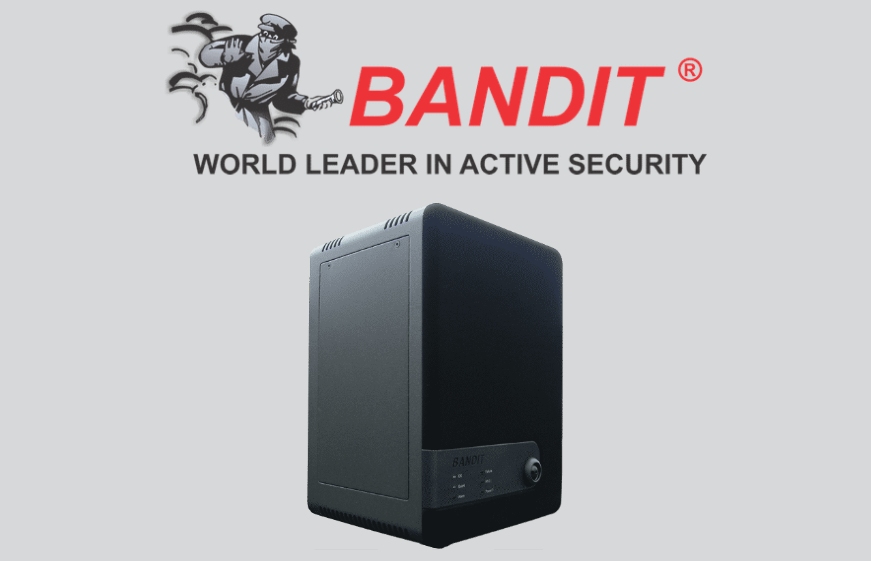 Bandit 240 DB
The standard FOG BANDIT 240 DB is a versatile, compact, reliable and efficient unit which offers
exceptional fog generating capabilities. With a triple ejection nozzle, this unit can project a 60⁰ wide
plume of fog 6 meters in the first two seconds alone. This wide horizontal blanket of fog rapidly
obscures assets in an entire room and drive intruders out from the outset. One unit can protect
rooms up to 504 cubic metres. For larger volumes, 2 or more FOG BANDIT's may be used in unison.

Features
Produces 28 cubic metres of fog per second with visibility range (density) reduced to just 30cm
24/7 self-diagnostics instantly reports stats changes to the alarm panel
Error LED provides quick and easy identification of the failure for rapid resolution.
Applications
Our most popular unit for rapid protection of entire rooms. As with all the Bandit units, colour of
choice can be provided to suit all requirements.

Specifications
Part No: 240 01 001
Dimensions: 270mm(w) x 365mm(h) x 255mm(d)
Daems Bandit Security (PTY) Ltd.
Marc Daems
Somerset West
Phone 021 832 0960
Cell 072 922 3013 -
087 551 2832
[email protected]