Fog Bandit is a weapon of defence, authorized to protect properties and assets.
Private and commercial buildings are equipped with an alarm system to detect a possible burglary by notification to a monitoring centre or Police Control Room.
Although the notifications are instant, attendance by the appropriate authorities takes a considerable amount of time, providing criminals with a 'window of opportunity' to both complete their intended crime and get away without being apprehended.
The Bandit fog generator provides an instant solution to this problem. In a few seconds from when an intruder is detected, the ejected fog deprives the intruder of their sense of sight and orientation !
This kind of sensory deprivation is possibly the most effective burglary deterrent system, the fog can take up to 30 minutes to evaporate but leaves no residue.
Fog Bandit is capable of filling the area you want to protect in less then a few seconds and reducing the visibility level to less then 30cm.
Importer & Distributor BANDIT South Africa :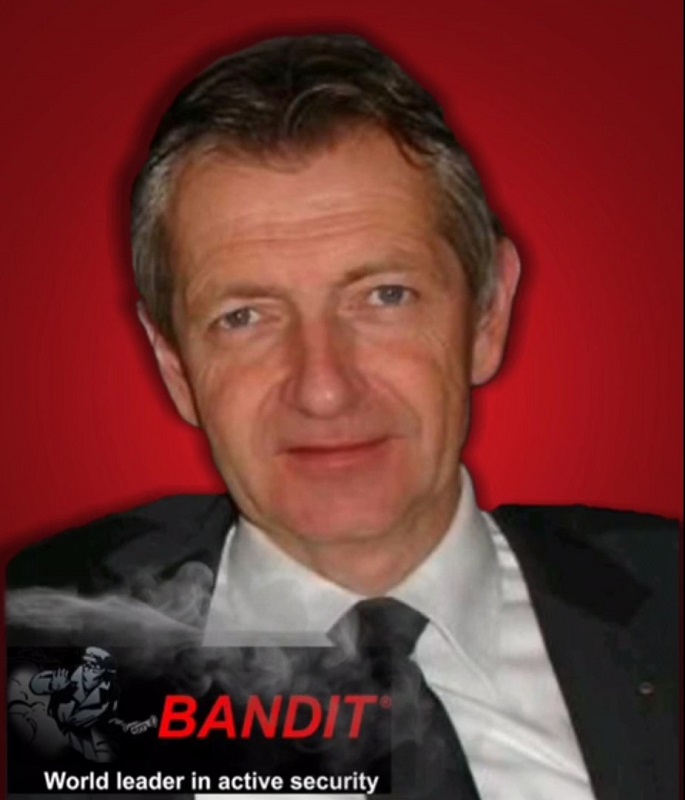 Daems Bandit Security (PTY) Ltd.
Marc Daems
Somerset West
Phone 021 832 0960 - Cell 072 922 3013
[email protected]